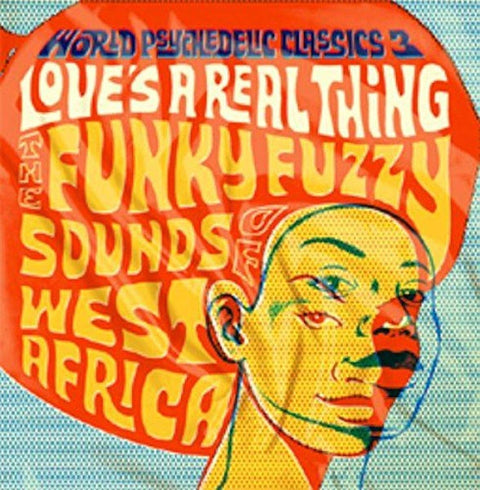 Vinyl
World Psychedelic Classics 3: Love's a Real Thing LP
Checking local availability
2014 2 x LP reissue of the 2005 original.
Seeped in the heavy electric sounds of the '70s, this cohesive introduction to the wild music of West Africa is an experience for any psychedelia fan.
There's the raucous sounds of psychedelic rock, the exuberance of soul, the sweetness of Latin rumbas and the madness of the Afro-beat, all combining to produce one powerful, provocative sound.
1. Orchestre Poly-Rythmo Decotonou Dahomey - Minsato Le, Mi Dayihome
2. Super Eagles - Love is a Real Thing
3. Moussa Doumbia - Keleya
4. Manu Dibango - Ceddo End Title
5. Sorry Bamba - Porry
6. Orchesta Number One de Dakar - Guajira Ven

1. William Onyeabo - Better Change Your Mind
2. Ofo and the Black Company - Allah Wakbarr
3. Gasper Lawal - Awon-Ojise-Oluwa
4. Bunzu Sounds - Zinabu
5. Tunji Oyelana and the Benders - Ifa
6. Orchestre Régional de Kayes - Sanjina
SKU: LUB52.1
ISBN: 680899005210