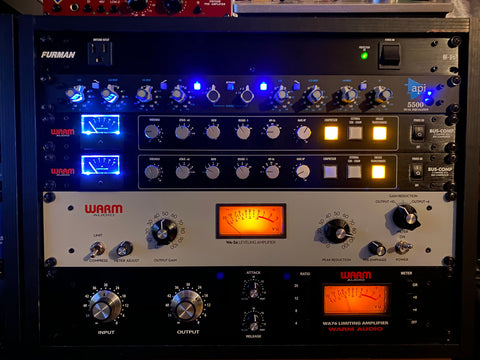 BridgeSet Sound
Music Production Lessons in Philadelphia
Your personal audio engineering school! Lessons are one-on-one in our recording studio.
Learn music production including recording, mixing, producing and sound design virtually or above our Philadelphia music store. We teach the principles of recording and mixing using any software and specialize in:
Recording - audio engineering including microphone techniques, taking levels and maximizing your space
Music Production - tips, ticks and techniques for designing and sequencing 
Mixing Music - setting your mix environment, understand signal flow, utilize auxiliary tracks and understanding headroom.
Sound Design - compliment other media with music production for animation, movies and more.

Our interactive lessons cover hardware and software including MIDI controllers, audio interfaces, synthesizers and more.
From live acoustic guitar recordings to bass-heavy electronic tracks, every musician or producer can benefit from a stronger foundation of music production skills. Our industry-standard studio is packed with gear inside and outside of the box, making for hybrid digital and analog workflow opportunities. Our flexible lessons feature production basics like recording and setting up your mix to precision sound engineering insights to perfect your project.
Learn About Recording, Mixing & Sound Design With The Instructors At BridgeSet Sound
Our production instructors have years of hands-on production expertise, backing every purposeful session with professional experience and proven methods to take your production and mixing skills to the next level.

For both new and experienced producers as well as musicians, our helpful production and recording classes can help you:
Understanding your gear
Plan preproduction and project setup
Mic placement and tracking
Setting up the mix with aux bus tracks and mixing
Understand signal processing in both digital and analog environments
In harmony with our all-inclusive music recording classes, many of our production students also utilize our recording studio in Philadelphia to record and produce their tracks. With everything from state-of-the-art conversion to a range of outboard gear and effects, BridgeSet Sound makes it easy to learn, create, and refine your audio like a pro.
Interactive Music Production Classes in Philadelphia
Excited to empower your musical passions with our affordable and accessible music recording classes in Philadelphia? Our welcoming studio and lesson space is designed for any musician who's ready to excel in their niche genre.

Also conveniently available from home, our virtual music production classes make it easy to combine our personalized production education with your at-home studio workflow. And, if your home studio in Philly needs anything, we're your go-to resource for the best speakers, headsets, and audio interfaces in Philadelphia.

Before scheduling a music recording class or production session, be sure to check out our regularly-updated selection of guitars, synths, pianos, and hand percussion instruments in Philadelphia. Even if you don't see the specific instrument or sound design equipment you need, our helpful musicians will go above and beyond to help you source it.

If you have any questions about our music production lessons or want to learn more about our well-equipped studio in Philly, get in touch with our helpful team and start improving the quality of your audio today!